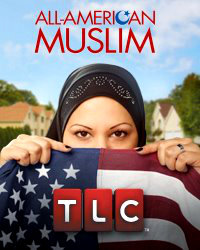 The blogosphere and social media have been abuzz the last couple days regarding Lowe's decision to pull ads as part of the "All American Muslim" TV show on TLC. Supporters on each side of the issue have been making their cases – both supporting and trashing the organization. The story is a fascinating case study – happening in real time.
Ironically, today I had the opportunity to be part of a diversity panel discussion via Diversity Best Practices on the role of social media within the diversity and inclusion space. Obviously, the Lowe's issue was a topic of discussion in regards to the long-term consequences of their actions. Lowe's positions itself as an organization committed to diversity, yet its actions have left some questioning its commitment to people of color and diversity in general. Only time will tell how this situation will impact their ability to recruit people of color.
What I find puzzling, from a social media context, is why Lowe's hasn't managed their Facebook page comments proactively.  A quick browse of the 2000+ comments earlier today showed some horrible and despicable comments, mostly directed at Muslims.
Secondly, I think there's an opportunity here for Lowe's to turn this unfortunate situation into something positive by channeling the energy of the debate into a constructive dialogue. Frankly, it's long overdue. Lowe's has a great opportunity to at least continue the debate in a civil and logical manner – if possible.
I'm certainly not a crisis management or PR person, but it seems there are some opportunities for the organization to create a positive outcome from a negative situation.
And they can do it in real time.